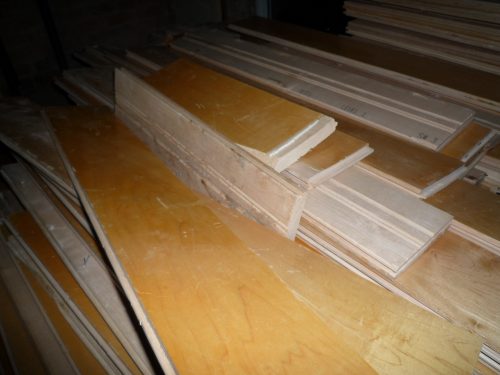 Only in USA are dumpsters so full of wonderful stuff. And you can't get fancier than a Corcoran dumpster. There is one in front of the Corcoran condos on President St in Carroll Gardens. I had the good luck to check them out today and found 1000 sq.ft. of once used wide plank maple flooring!
The builder was there and he said they were installed six months ago in the summer. Probably because they weren't acclimatized correctly they warped a little. But my carpenter says it's nothing the correct nails and some sanding can't fix.
So it looks like the green show house will have 100% salvaged flooring. We salvaged some oak from another reno a couple months ago.