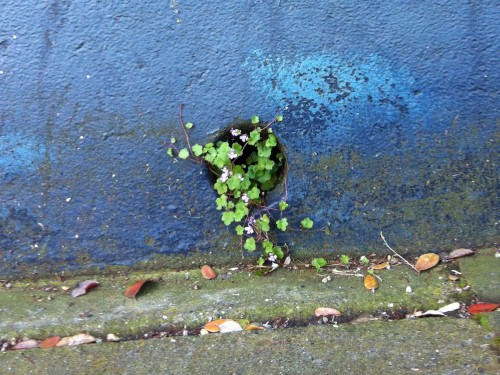 How does the nature we find in and around our city reflect who we are?
There are two approaches, generally speaking, one can take when dealing with habitat conservation in urban areas. The first and most common is an attempt to return to the historical habitats that were found in the city long before it had been built. In this approach, native plants are protected and natural systems, like streams and fields, that have been disrupted by city infrastructure are attempted to be restored. This is undoubtedly a noble effort.
Another approach, however, is to accept that cities are new and unique environments, therefor nothing can be native to a city. Of course life is resilient and these new environments have been successfully colonized by a mix of historically native and non-native plants that have been able to survive despite the harsh, polluted conditions that cities provide. These plants are characterized by their abilities to be both flood and drought resistant. These traits make them well-suited to life in the shallow cracks of a sidewalk or building, which get flooded during a rain and, with no soil to retain the water, quickly become dry until the next shower. The collective term for this kind of flora is "spontaneous plants."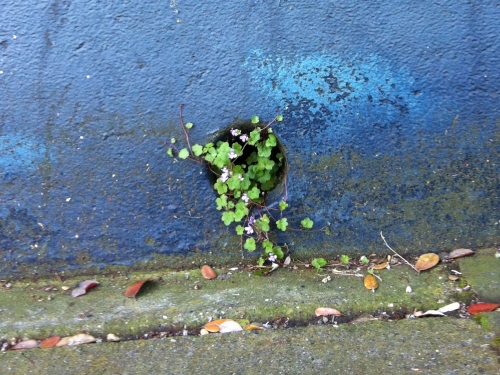 Spontaneous plants offer a plethora of services for the urban environment. They, like all other plants, filter the air to provide us with oxygen while reducing the carbon imbalance of cities. Spontaneous plants supply green cover which in turn reduces the heat island effect and increases storm water retention. They create habitat for insects who become food for birds. Some even have the ability to remediate contaminated soils by absorbing heavy metals. And they provide greenery in otherwise gray and barren urbanscapes.
The Biophilia Hypothesis, introduced by Edward O. Wilson, asserts that humans hold an inherent bond with living systems. "Biophilia" literally means love for life. Our love of plants and animals, it is suggested, evolved from our dependence upon them for survival. Simply being around plants brings us pleasure so we protect them, and in doing so, we are also protecting food sources, shelter, and habitat for animals we might eat. This love can have a substantial impact on humans when they are exposed to nature. Studies have shown that people who live close to green spaces tend to be happier than those who don't. Hospitals that look out onto greenery or that have images of nature in their rooms have faster rates of healing. Unsurprisingly, properties that have trees or are located near parks are worth more money. So it would seem that spontaneous plants are beneficial for urban areas because they fill in the cracks, literally and figuratively, with greenery. Yet many people do not see them this way.
Spontaneous plants can go by another name: "weeds." Their presence is often seen as a sign of decay, poverty, or neglect. They are actively sought out for removal, even when their absence means an empty patch of gray.
During an informal interview with David Seiter, a visiting professor at Pratt Institute's program for Sustainable Planning and Development and the principal of Future Green Studio, Seiter described the value of spontaneous plants in this way (I'm paraphrasing): Remember when you were a child. You would search for dandelions and make a wish while blowing away their fluffy white seeds? Or look at some of the fanciest restaurants in Brooklyn; you can see dandelion leaf salads on their menus. But when a dandelion sprouts up in a backyard, people are quick to pull them out or douse them in herbicides. How can something with so much value– a food source, a plaything, a bright yellow flower– be looked upon with so much disdain?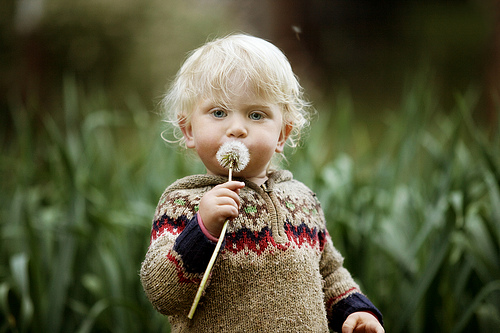 Seiter explained that society seems to find worth in things that are difficult. A garden of roses takes time to grow, requires careful attention, and must be watched with an anxious eye as its fragility makes it ever so prone to destruction. When we grow a rose successfully, we are proud. Meanwhile, the real hero here is the dandelion who has adapted to the harshest conditions, who can grow in seemingly impossible places with no help. Dandelions and other spontaneous plants don't just survive, they thrive. It's incredible really. But they are dismissed, despised even, for their independence and tenacity.
As Seiter recounted these thoughts, I felt a twinge of emotion stir inside me. I kept thinking, he is describing me. 
I would not be the first to make this connection. Look at Betty Smith's novel, A Tree Grows In Brooklyn. The author likens the struggle of an immigrant family in Brooklyn to the Tree of Heaven, a common non-native and invasive weed in New York City. The plant struggles to find its place. It is neglected and trampled upon. But once it takes root, it puts up an inspiring fight, and despite the odds, eventually flourishes into a beautiful and imposing tree.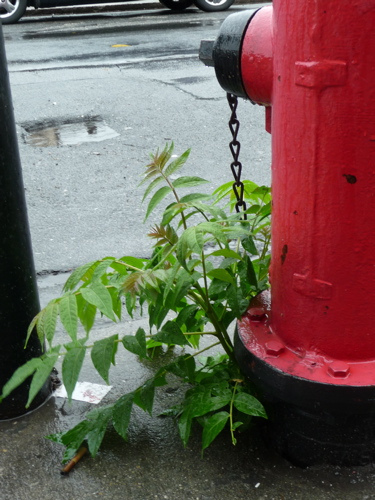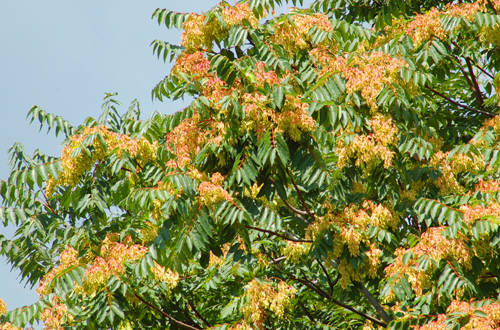 For those of us who are living and thriving in New York City, we can all look back on our struggle to take root. In the most obvious sense, think about apartment searching and how difficult it is to find your space in the city. Then there is the search for resources: money, food, air. We had to adapt to the harsh conditions of the city: pollution, noise, suffocating crowds, the heat, the cold. I've watched as friends have come and gone from the city, unable to "hack it," and I've known many others simply too scared to try. We are the non-natives who have invaded and thrived.
And isn't that what New York City has always been about? When I hear a native New Yorker claim ownership of the city, I admit I scoff at them. Were their parents or grandparents not immigrants? Aren't immigrants the ones who built this city? Indeed the urban environment, especially that of New York's, is a unique one that is constantly changing and growing and adapting. Nothing is static in the city and that is the way it should be; that's progress. A dandelion is to a sidewalk crack as a hipster is to Williamsburg. It's theirs now.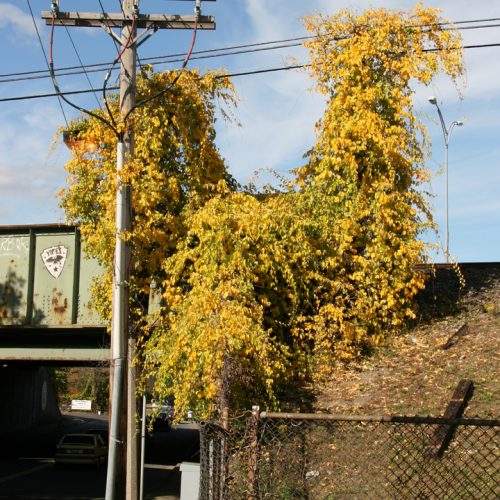 So how do we better incorporate spontaneous plants and all their benefits into our city? Peter Del Tredici, senior research scientist at Arnold Arboretum and author of Wild Urban Plants of the Northeast, said, "I consider 'weed' to be a politically incorrect term. There is no biological definition of the term weed. It's really a value judgment." Certainly a change in perception is needed. As I was walking through Carroll Gardens this afternoon, I overheard a four year-old boy admonish his father for casually trampling a weed that had sprouted in the sidewalk, "Daddy, you're stepping on the plant! Look out!" This child was seeing the plant as equal with all other plants, which he knows not to stomp on. He had not yet been taught by society that some plants have lesser value.
Why do we spend so much time and energy trying to green our cities with supposedly native or cosmopolitan plants who can't hack it when there are so many plants that will willingly take their place? Why do we overly invest ourselves in removing spontaneous plants when they provide us with so much? Why do we devalue any object of nature?
More importantly, if these attitudes can be overcome, how do we prudently incorporate spontaneous plants into our cities? I do not believe by any means that these plants should have free reign. Surely a place like a graveyard or a government building overrun with weeds would send the wrong message. Still it is something we should consider.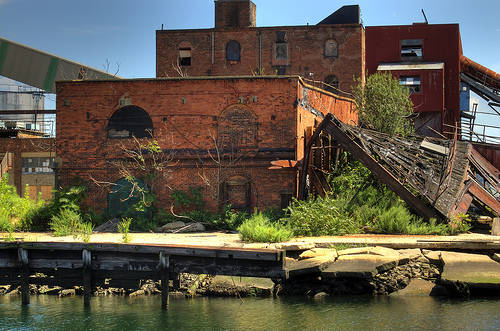 Red Hook is my favorite Brooklyn neighborhood and is an excellent example of how spontaneous plants can bring life to an industrial wasteland. Take the above photo, for example. Without those plants, the dilapidated building would have a more foreboding and, quite frankly, ugly appearance. Their presence stirs a biophilic response in us. The success of life juxtaposes the death of a building. It reflects the burgeoning aesthetic of the 21 century which is characterized by an attraction to things that are vintage or down-to-earth (i.e. the wealthy hipster who dresses like a hobo.) I urge you to take a walk to Fairway or the Valentino Pier in Red Hook. Look out for walls of Queen Anne's Lace lining chain-linked fences, then try to tell me that that is not beautiful.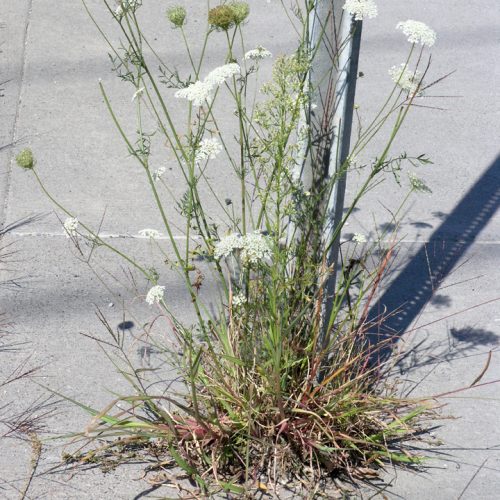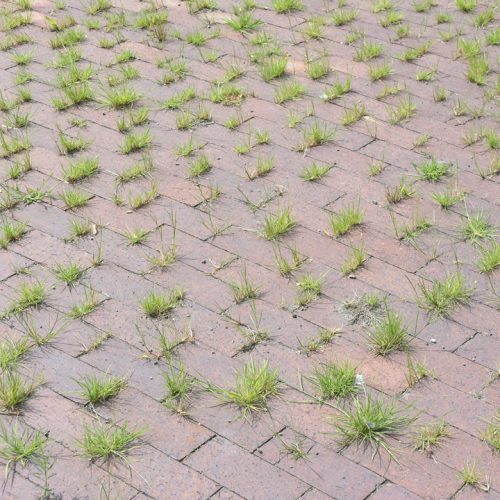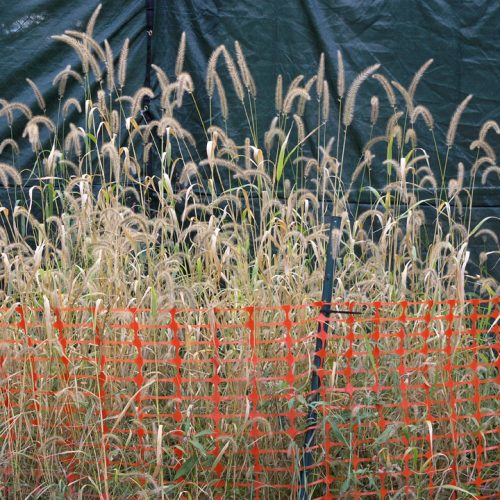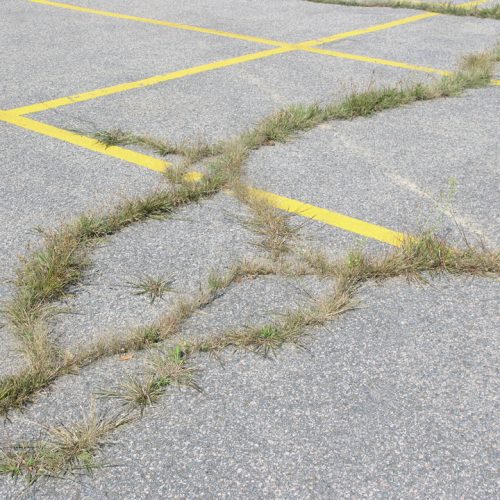 By Malone Matson
Photo Credits:
http://urbanplants.wordpress.com/2009/06/07/a-tree-grows-in-brooklyn-in-the-unlikeliest-places/
http://www.peterdeltredici.com/index.php?/contact/gallery/
http://www.flickriver.com/photos/cavanimages/4460203563/