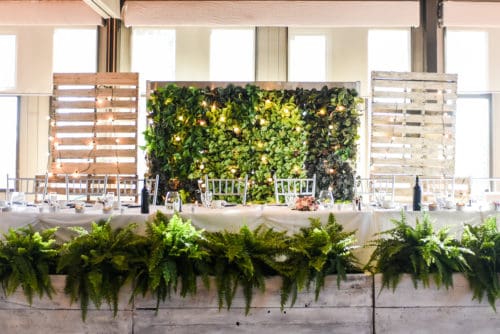 Not all living wall installers focus on the same thing. One of our main focuses is wedding living walls. There is nothing more beautiful than a wedding ceremony with a living wall backdrop. We are an ecological company and one of our pet peeves is when clients ask us to build a living wall for a short event, like a wedding, after which they throw the wall away. But now we have a solution.
Weddings are by far one of the most wasteful ceremonies we have. So much money goes into that one day, only to throw away so much the day after. And the same goes for wedding living walls. They use it as a beautiful backdrop for the ceremony, take photos and then throw it away.
We realized we could turn this problem into something incredibly meaningful for the bride and groom and something way more ecological:
We build the wall for the wedding and after we take the wall and install it somewhere else. That could be at the newlyweds' home, so they can always be reminded of that special day. It could be given to a friend or it could be donated. Schools are our favorite. And you get a tax writeoff!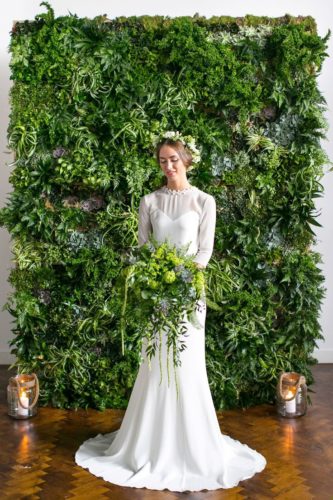 We call it the Eco Wedding Living Wall. Its a great way to extend the love in an environmentally friendly way.