I've gone a couple weeks without finding cull or used sheet rock. Not wanting to wait any longer I painfully, regretfully, and sadly went to Home Depot and bought new sheet rock.
It is rare that I buy new material like that. Now it is a strange feeling. It is so easy. Go to store and buy. It is clean, needs no prep work. It is there in nice piles. You don't have to forage for it. It almost feels luxurious. It's like eating a snack full of refined white sugar when on a diet.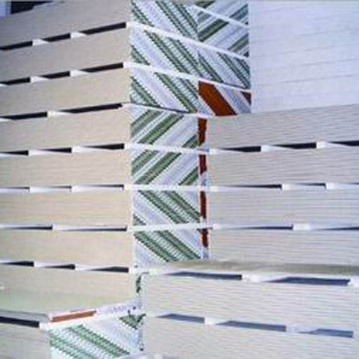 I look forward to when green building gets out of the early stages of vegetarian cooking. Remember that, when the food was bland and didn't taste that great.
Now vegetarian cooking tastes great.
In many ways green building is at the same stage. Things are rough. Systems aren't in place. Sourcing is still bumpy. And disposal is also either lacking or difficult.
Ever tried recycling sheet rock? It is possible but man is it hard.
One day we will look back at this and say to our young spoiled green builders, "When I was young we had to search through dumpsters barefoot. Today you can just buy it at the salvage store on the corner."
And they'll roll their eyes unapreciatively for our efforts.