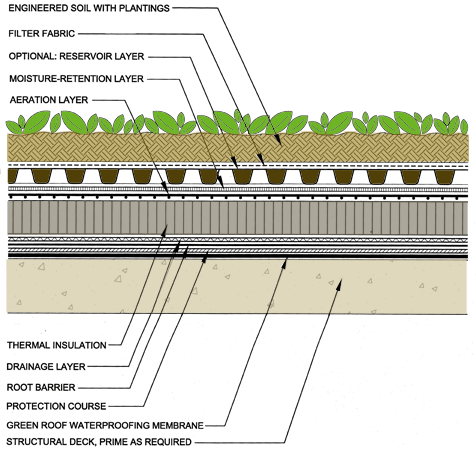 Green roofs are partially or fully covered habitats for vegetation and other organisms that aesthetically, biologically, and ethically enrich your elevated space.
As a green contractor, Eco Brooklyn Inc. is proud to be one of the few companies that install green roofs in New York City without sacrificing the integrity of your structure.
Green Roofs add valuable space to your home while limiting your environmental footprint.
Our approach creates a micro-climate of milder temperatures and beautiful living spaces.
Our design mimics the natural ecosystem and advances rain water efficacy while limiting the heat island effect.
We specialize in designing a system of membranes or sectioned trays which create the perfect catchment for rainwater.
For a free consultation or tax abatement information
call us at (347) 244-3016
send us an email to info@EcoBrooklyn.com