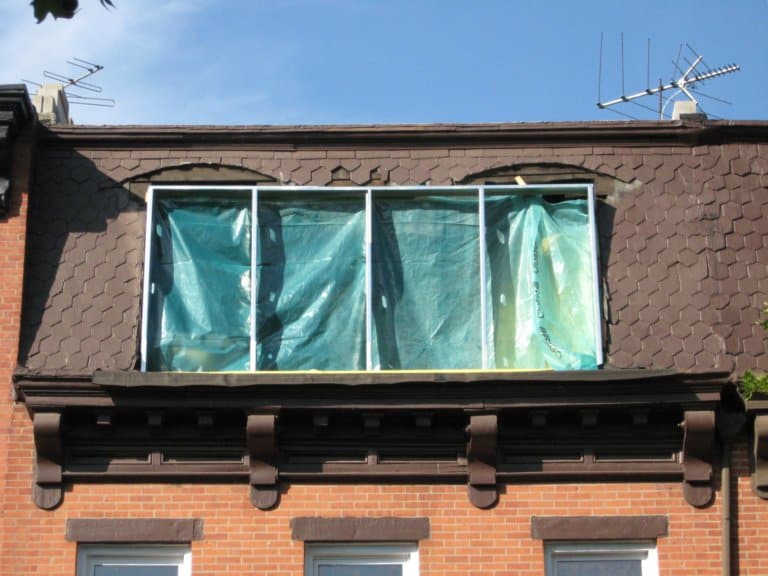 We needed some slate to repair an existing slate wall on the top of the green show house. One consideration was using a slate look alike that is made from recycled materials.
But then I discovered there is a thriving community of people who salvage old slate from homes. They have merged into the "green" movement but really come from the older tradition of salvaging historic buildings, which of course was green before we had the term "green".
It makes a lot of sense since good slate can last many hundreds of years. When the people are dead and gone the slate is still there ready for a new renovation (for example the green show house!).
One other thing, though is that the slate has to be trucked to the site from where ever I finally find it…but then that would be the case for all slate, new or old. The trick is to find a source close by.
The slate we have on the roof now is called Pennsylvania soft black with a pointed nose.