We have a cellar half of the ceiling on the south side being open so that large amounts of light stream in and make a very nice living area.
First we dug out the cellar 3 1/2 feet: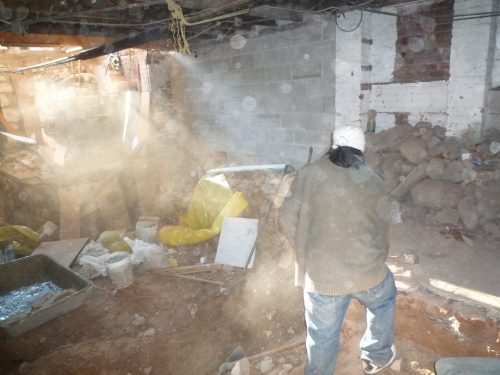 While digging we found a giant stone which I decided to keep and put under the stairs, much to head shaking of everyone else. They wanted to dig a hole and bury it. I want to give it a name and designate it the protector of the house. I'm different that way I guess: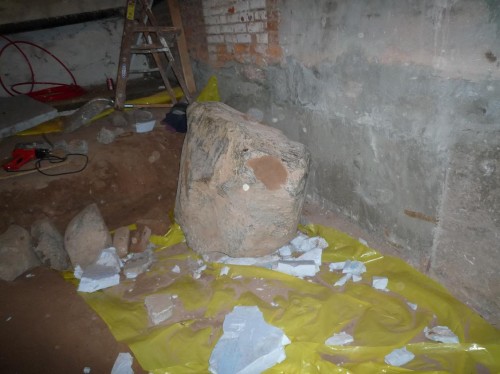 Then we underpinned the walls:

Then 3 inches of insulation including around the border.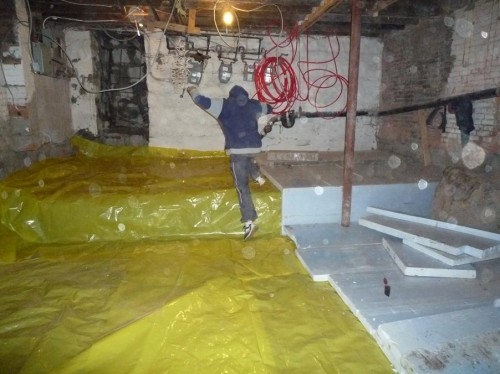 Salvaged steel from fencing. From this: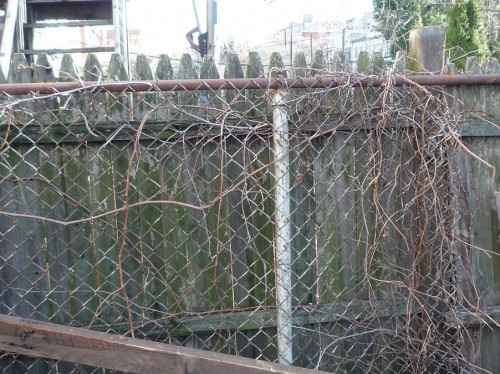 To this: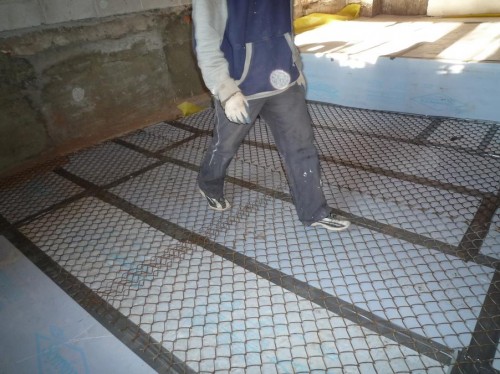 Pex hot water tubing (the black foam is to insulate some water pipes in the ceiling):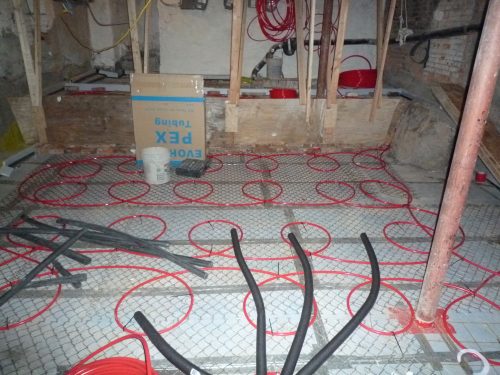 4-5 inches of concrete. We used cement and sand without rocks to not damage the tubes.
We decided to not use Fly Ash in any of the cement because even though fly ash makes a better mix and is also recycling material I had doubts about the heavy metal content of fly ash.
Passing the concrete into the cellar along a chute we made out of plywood: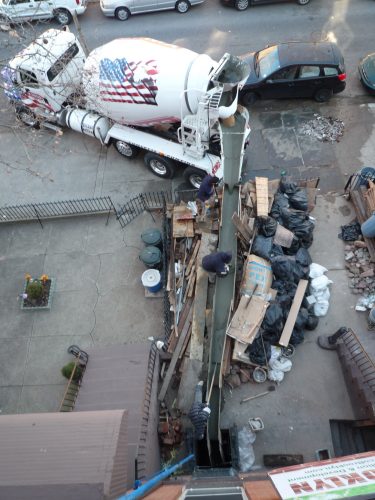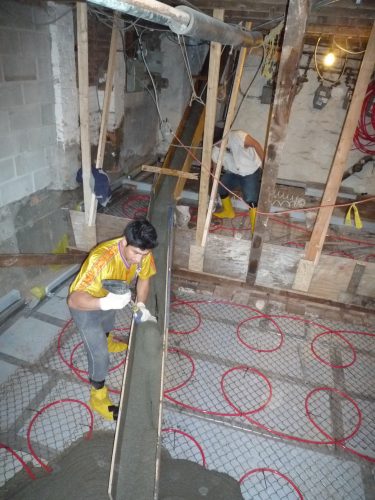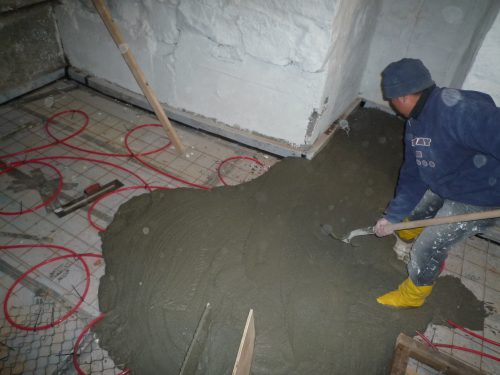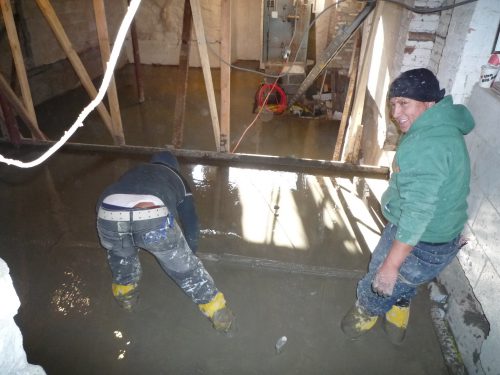 Coloring. We scattered a cement/sand/color mixture and troweled it in. I'm not sure I like the coloring. I wanted something warm and sunny for the cellar but it turned out a little too dramatic. I might sand it down a bit to remove some of the intensity. We might also cut grout lines and put some lighter grout to also cut down on the intensity.