I paid a lot of money for fiberglass windows for the Brooklyn Green Show House.
Despite the cost, the fiberglass frame part I LOVE. I think this is the way to go. I really love them and once they are nicely painted and repaired I will be very happy with them. When it is cold outside you touch the frame and it is almost warm, meaning it is not letting much of the cold in or heat out.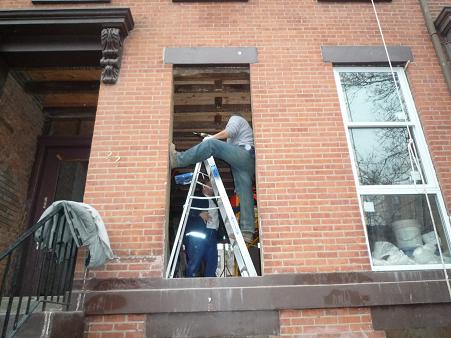 The above photo shows us installing the windows. On the right you can see one installed.
Unfortunately fiberglass windows are expensive. And there are no local fiberglass window manufacturers in Brooklyn. As a Brooklyn green contractor local materials is important to me.
For the past two jobs we have actually suggested the client go with locally made vinyl windows. They are very affordable, locally made and as of late I have disliked vinyl less.