The Earth Art, or Land Art, Movement was born in the late 1960's in the United States in response to the over-commercialization of art and the rising trend towards environmentalism. Founders of the movement were disgruntled by the plasticity and artificiality of art. They wanted to get people out of museums and back into nature. They were intrigued by both the fragility and strength of nature, and the challenge of manipulating it.
As green builders we relate to this deeply. Our construction and design work is very earth based and in some ways a reaction to the mainstream construction which often lacks any form of life or connection to the earth.
Robert Smithson is often credited as one of the founders of the Land Art movement. His earthworks tended to be large-scale and were meant to put art into the land as opposed to on the land. He said, "A work of art when placed in a gallery loses its charge, and becomes a portable object or surface disengaged from the outside world."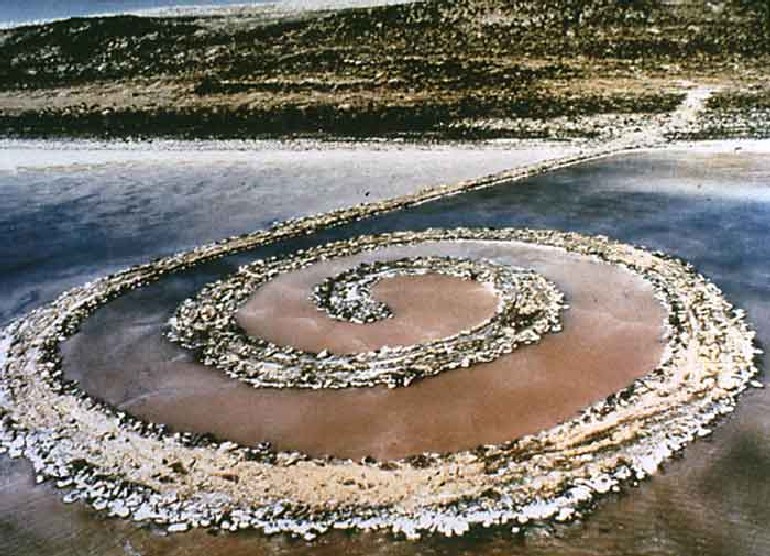 One of his most famous works is Spiral Jetty which was constructed in the Great Salt Lake in Utah. The sculpture was inspired by the Great Serpent Mound built by pre-Columbian Indians. Smithson chose the location for its anti-pastoral beauty. The water has a red-tint to it from bacteria which have thrived in the salt waters ever since the lake's fresh water sources were cut off by a causeway in 1959.
Smithson's wife, Nancy Holt, was another pioneer of the Earth Art Movement. Her most famous work is Sun Tunnels, which consists of four nine ft diameter, 18 ft long tubes placed in an x formation in a desert in Utah. The tunnels line up with the sun during the summer and winter solstices while each tunnel has a set of small holes drilled into the tops that align with certain constellations. "It's an inversion of the sky/ground relationship-bringing the sky down to the earth," said Holt.