Now that we found out that spiral stairs are ok for resudential units in Brooklyn (is without the need for a second stairs for egress) we are continuing on our search for design and price.
I contacted TheIronShop.com for design help and a quote. I showed them pictures of the space and Chris Greco was great at getting what was needed and suggesting a design.
At first he drew this: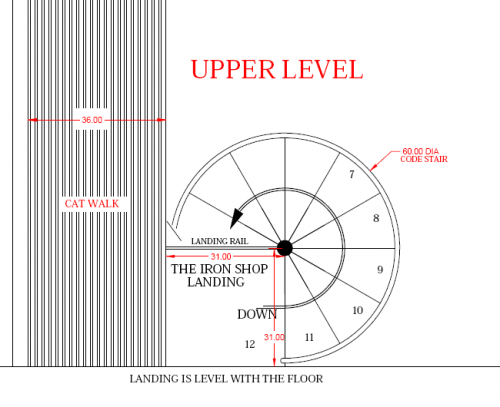 But I was concerned the stairs took up too much of the opening.
So then he sent a great looking design that passes under the catwalk while giving enough head room: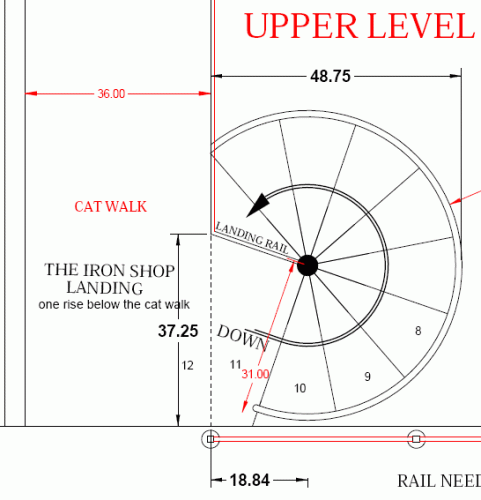 The trick is moving it under and customizing the landing. He provided a great sketch of the landing angles and how the stairs would look from below: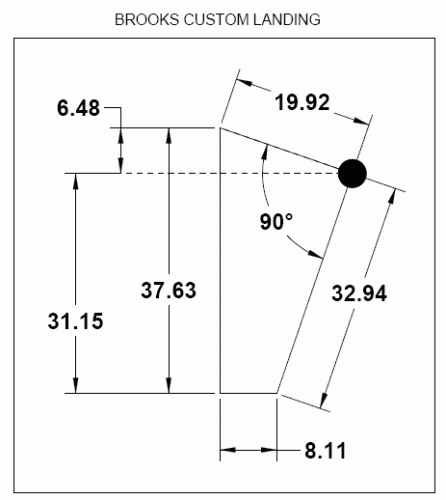 The cost for them to make this up is around $1,800. I think the price is a good price and their service was excellent so far. I've got some decisions to make on my end though. The first is whether I'm actually happy with a spiral staircase taking up space in the great opening. The Iron Shop really helped me move that part along.
The second is the availability of salvaged metal in Brooklyn. All metal is at least 30% recycled, but if you can salvage it locally you are way ahead of the green game.