Eco Brooklyn was recently commissioned to insulate a new development in the Brooklyn neighborhood of Bedford-Stuyvesant. As a specialist in insulation and air sealing we have seen an increase in business from the many new multi unit apartment buildings that have shot up – not during construction, but AFTER construction.
As housing demand has continued to rise in New York City, developers have been driven to build quick, and build cheap. In this process, the basic concept of insulation is bypassed in favor of a quickly constructed shell of a building to show potential residents the physical product, but all too late, residents come to realize that they end up paying enormous utility bills because the units they live in are exactly that – a shell.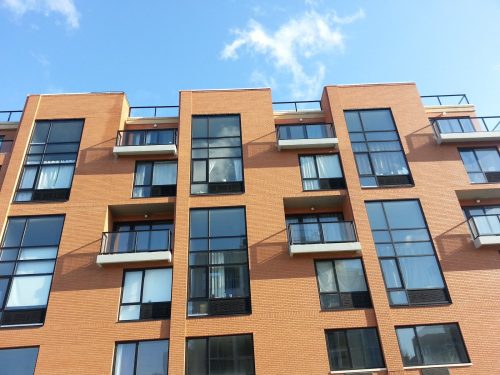 A brand new development….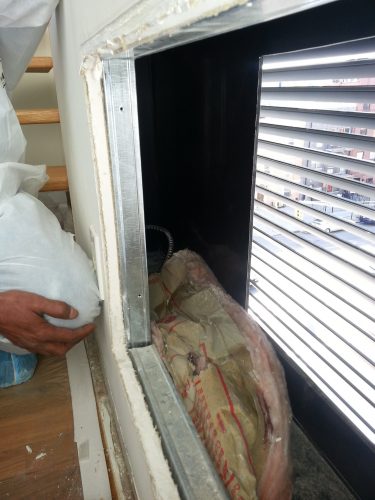 As a Green Builder, energy conservation is an important focus for us. Not only do residents personally benefit from the energy savings (40% of energy costs are due to air infiltration that proper insulation will greatly reduce) and a comfortable sound and temperature controlled home climate, but they put less strain on the energy grid as a whole, which has far-reaching effects for the country and the world.
More importantly, the idea of conservation, to use only what is necessary rather than gratuitously simply because we are fortunate enough to be able to, is a multi-layered concept that is all too easy to forget when one lives in a developed country such as our own. The DOE's Building Energy Codes Program (BECP) provides a
guide for national energy codes
.
Major sources of air leaks, image courtesy of the US Department of Energy
The two basic forms of insulation that Eco Brooklyn used are Cel-Pak, a loose cellulose spray, and spray foam.
Cellulose is a green alternative to fiberglass largely because of its mostly recycled content of roughly 85% shredded newsprint that has been chemically treated to resist mold, fire, and pests, without the use of formaldehyde, asbestos, and glass fibers. According to the Cellulose Insulation Manufacturers Association (
CIMA
), "In 2007 about 3,000,000 tons of newspapers went to U.S. landfills.  This paper could have been used to produce an additional 200,000,000 bags of Cellulose Insulation.  There is enough paper going to landfills to produce enough Cellulose Insulation to replace nearly all other types of insulation." The manufacture of cellulose as well requires significantly less BTU to produce that standard fiberglass.
A large benefit of loose cellulose spray is the ability to conform around plumbing, wiring, outlets, and vents, allowing for a custom fit uniform thermal barrier for every cavity. It has an R-value of 
3.8 per inch
, allowing exterior wall designs to reach a higher total R-value. Though this is not the highest, its cost per R-value is low enough to make it a sound investment.
Holes are drillled into the tops of walls and the spray cellulose is blown in until the capacity is reached. There is a tendency for the material to settle up to 20%, therefore requiring that the application be continued after some settling time. In this case, Eco Brooklyn used this method to insulate the exterior walls of the building.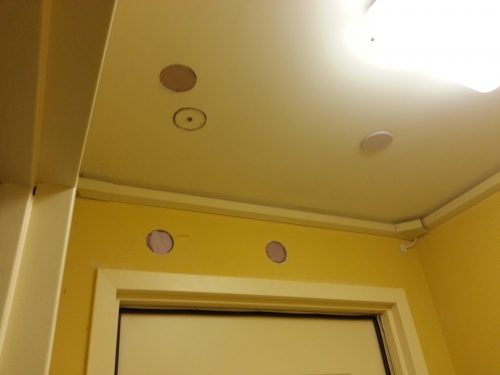 Holes are drilled into the walls and ceiling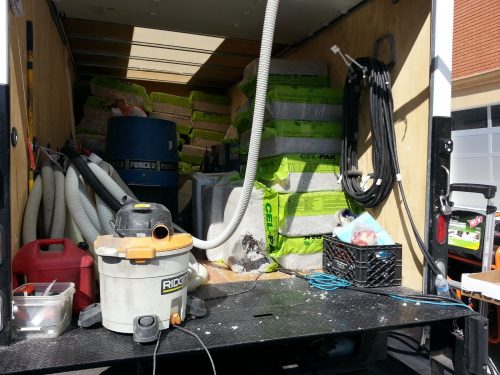 Eco Brooklyn insulated our client's building with 
Cel-Pak
, a regionally produced insulation alternative.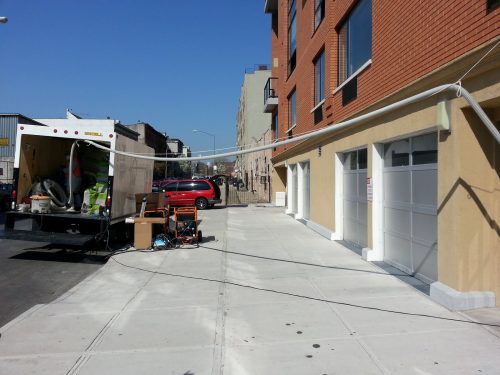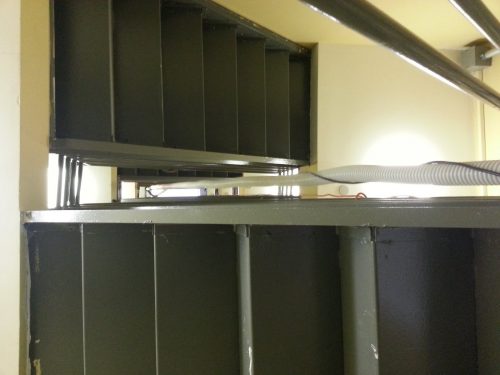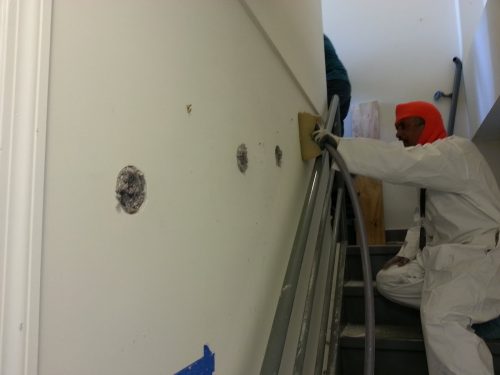 The spray cellulose is blown in by hoses connected to the spray containers filled with the material.
Closed-cell spray polyurethane foam (SPF) is a cheap form of permanent flood resistant insulation that is easily available. SPF has an R-value of 6.0 per inch, which is greatly superior to that of cellulose. However, the environmental impact from its manufacturing is far greater and the adverse health effects caused by its chemical makeup have been brought up by the EPA, and therefore minimal use is preferred. Eco Brooklyn used SPF in the exterior walls and behind the baseboards of the building where moisture has a greater tendency to collect, It's waterproofing feature is best used here to prevent mold growth. Rockwool is used as a filler to reduce the amount of foam needed, and the openings are covered with cut foam board.
Tescon
tape provides an airtight, waterproofed seal.
Rockwool provides most of the filler for insulation.
SPF sprayed around the rockwool creates the greatest insulation for the exterior walls.
Foam board is cut to conform around opening.
Tescon tape is used to seal the seems, providing airtight waterproofing.
Holes are drilled into the drywall behind the baseboard.
SPF is sprayed into the holes.
-Anthony Rivale & Liza Chiu